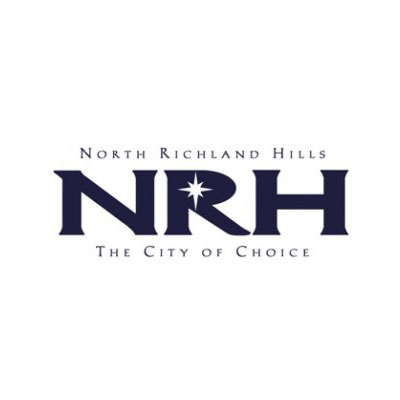 North Richland Hills Texas is a city inside Tarrant County, Texas, United States, and a mid-to-high end suburb of Dallas and Fort Worth. The population was 63,343 at the 2010 census, making it the third largest city in Tarrant County. In 2006, North Richland Hills Texas was selected as one of the "Top 100 Best Places to live in America" according to Money magazine.[6] Major streets and highways include FM 1938 (Davis Boulevard), Mid Cities Boulevard, Bedford-Euless Road, Interstate Highway 820, North Tarrant Parkway, FM 3029 (Precinct Line Road) and TX SH 26. It is home to the Birdville Independent School District and the northern portion is served by Keller ISD.
NRH notably houses the headquarters of Health Markets. North Richland Hills Texas features popular businesses and locations including the NRH20 Water Park, North Hills Hospital, its own state of the art public library and is surrounded by communities including Haltom City, Keller, Hurst, and Southlake. It also infamously housed the now-demolished North Hills Mall (now the new location of the NRH City Hall as of 2015) which ceased operations in 2004, due to its higher-end competitor North East Mall in Hurst (approximately 5 mi) expanding with a cost of $200 million in 1999, with openings of upscale stores Nordstrom and Saks Fifth Avenue in 2001. Respectively in 2012, North Richland Hills Texas was ranked at #44 (ahead of Hurst) as one of the Best Dallas Suburbs according to D Magazine.
History of North Richland Hills Texas
The community began when W.S. Peters agreed to bring 600 families into the area within a three-year period as part of a land grant. Families began arriving in the summer of 1848. In 1849, Tarrant County was established and named for General Edward H. Tarrant. The community of Birdville (adjacent to what is now North Richland Hills' southwest boundary) was named the first county seat. The area remained a rural farming and ranching community for more than 100 years.
In 1952, Clarence Jones began to subdivide his 268-acre (1.08 km2) dairy farm into a suburban addition in the area that is now Cummings Drive. In 1953, the North Richland Hills Civic League sought to have the area annexed to Richland Hills, then voted to form their own city when annexation was denied. An election was held, and the 268 acres (1.08 km2) of the Jones Farm, with a population of 500, became officially incorporated as the City of North Richland Hills.
The first section of streets in North Richland Hills was named for the local families. The second section, which was added in 1954, was named for automobiles. There were 188 homes in the first part of the subdivision, which was restricted to brick and masonry construction.
By 1957, the North Richland Hills' boundary was within 2 miles (3 km) of Smithfield, and by 1960 Smithfield had been annexed to North Richland Hills. In 1960, the population of North Richland Hills was beginning to rise at 8,662 residents, with that number doubling to 16,514 by 1970. The city's population continued to grow at a rapid pace with the 1980 census at 30,592 and the 1990 census reflecting 45,895. In 2000 the population was 55,635, rising to 63,343 at the 2010 census.
We know North Richland Hills best! – Let us manage your North Richland Hills, Texas property
Real estate prices in North Richland Hills are as diverse as the many things there are to see and do around the city. Homes and condominiums can be had for under $100,000 while those seeking more luxury accommodations can find properties for $300,000 and up. Rentals run along the same wide scale, from affordable to upmarket.
Herman Boswell knows North Richland Hills – which also happens to be our home base – like no one else. We not only help landlords with services like applicant screening, rental advertising and real estate marketing analyses, but also prospective tenants and buyers as well. For the service excellence that's been our hallmark for the last quarter century, think Herman Boswell!