Glenn Heights Texas is a city in Dallas and Ellis counties in the U.S. state of Texas. The population was 11,278 at the 2010 census.
History of Glenn Heights Texas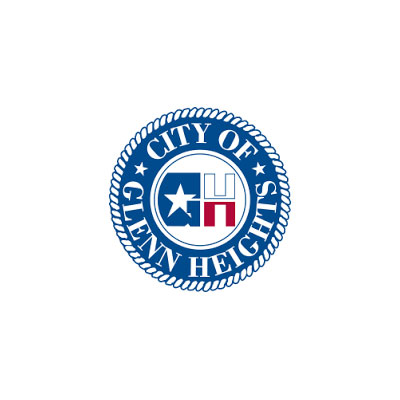 Development of the community dates back to the late 1960s. N.L. 'Moe' Craddock, a Dallas firefighter, opened a 30-acre (120,000 m2) mobile home park in the area. He helped push for the incorporation of Glenn Heights to prevent his business from being annexed by the city of DeSoto. The town was officially incorporated on September 16, 1969.
Mr. Craddock remained active in Glenn Heights politics, serving on the city council during the 1970s and 1980s. He was appointed mayor in 1985 and was elected to that office in 1988, 1990, and 1992.
There were 257 residents living in Glenn Heights at the 1970 census. That figure rose to 1,033 in 1980 and more than doubled for a second consecutive decade to 4,564 by 1990. Lying in the path of suburban sprawl, Glenn Heights' population had surpassed 7,000 by 2000. Despite its rapid rate of growth, more than 50 percent of city land remains undeveloped.
Demographics
As of 2010 Glenn Heights had a population of 11,278. The median age was 29.4. The racial and ethnic composition of the population was 25.2% non-Hispanic white, 49.6% non-Hispanic black, 0.6% Native American, 0.6% Asian, 0.1% non-Hispanic reporting some other race, 2.7% from two or more races and 22.2% Hispanic or Latino.
We know Glenn Heights best! – Let us manage your Glenn Heights, Texas property
Real estate prices in Glenn Heights are as diverse as the many things there are to see and do around the city. Homes and condominiums can be had for under $100,000 while those seeking more luxury accommodations can find properties for $300,000 and up. Rentals run along the same wide scale, from affordable to upmarket.
Herman Boswell knows Glenn Heights – which also happens to be our home base – like no one else. We not only help landlords with services like applicant screening, rental advertising and real estate marketing analyses, but also prospective tenants and buyers as well. For the service excellence that's been our hallmark for the last quarter century, think Herman Boswell!
Get in touch with us to see how we can be of assistance.